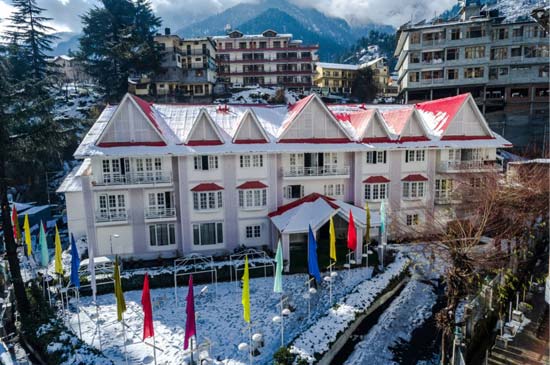 Welcome to Snow Princess ! !
Hotel Snow Princess is one of the most luxurious hotels in Manali situated at a distance of 1.5 kms prior to mall road. The hotel is built on the banks of beautiful Beas river surrounded by lush green hill trees. The location of the hotel is truly a tribute of majesty and splendor of Manali Hills.

The hotel offers a lot of impeccable services and world-class amenities such as Discotheque, Multi-cuisine restaurant, Modern Health Club with friendly hospitality of the attentive hotel staff.

Choose the best Hotels in Manali / Manali Hotels !!